Chocolate Macaron Cake
Paul UK Limited
Designed to melt hearts, just add your personal message, and we'll write it on a marzipan plaque to go on the cake. Order online for home delivery in London. 10 – 12 portions. Please note that this cake does contain alcohol.
Delivery Information
Allergen information
Gluten - Wheat Nuts - Almond Milk - Yes Egg - Yes Soya - Yes Sulphites - Yes PAUL offers products containing peanuts, tree nuts, soy, milk, eggs, wheat and other allergens. While we take steps to minimise the risk of cross-contamination, we cannot guarantee that any of our products are safe to consume for people with allergies. Please contact customerservices@paul-uk.com for more information.
Nutrition information
| Typical Values | Per 145g | Per 100g |
| --- | --- | --- |
| Energy (kJ) | 2361 | 1389 |
| Energy (kcal) | 564 | 332 |
| Fat (g) | 25.7 | 15.1 |
| of which are Saturates (g) | 12.6 | 7.4 |
| of which are Trans fat (g) | 0.9 | 0.5 |
| Unsaturated fat (g) | | |
| Cholesterol (g) | 40.1 | 23.6 |
| Sodium (mg) | 238 | 140 |
| Salt (g) | 0.7 | 0.4 |
| Total Carbohydrates (g) | 76 | 44.7 |
| of which are sugars (g) | 44.2 | 26 |
| Fiber (g) | 1.5 | 0.9 |
| Protein (g) | 6.5 | 3.8 |
Recommended Products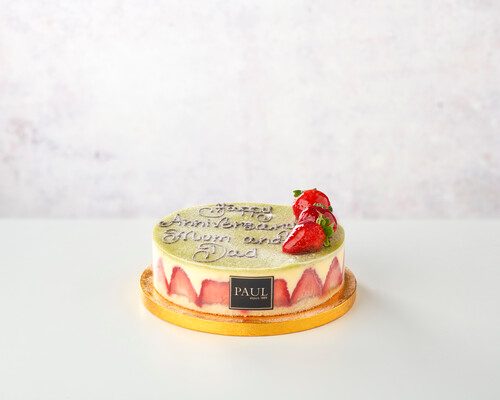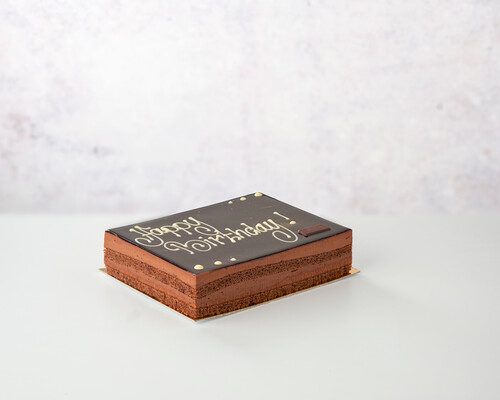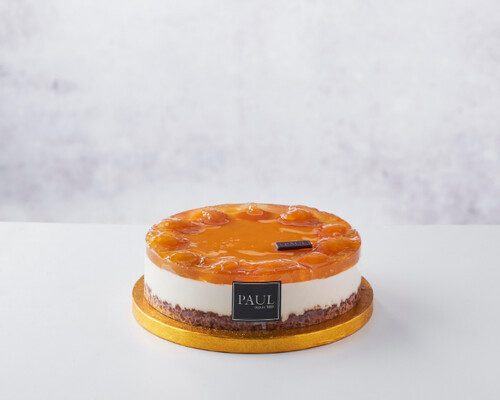 Apricot Cheesecake
£ 20.95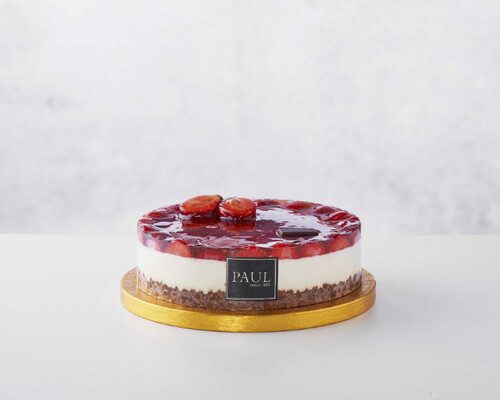 Strawberry Summer Cheesecake
£ 20.95